EAGLE ID DRONE PHOTOGRAPHY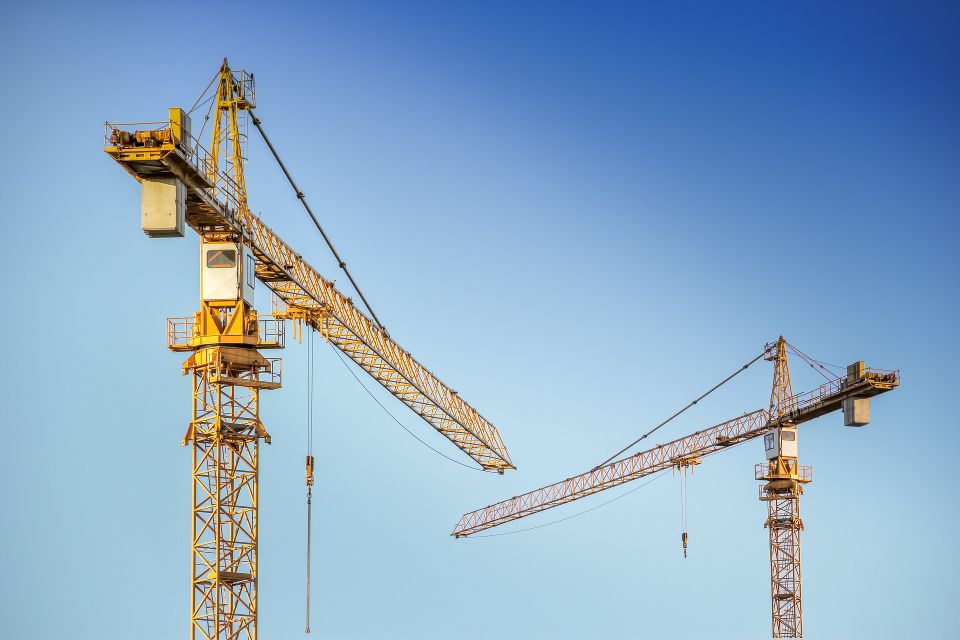 ──
Boise Aerial Drone Photography offers
many services
; one of our more popular services enables construction companies to have an efficient way to track progress. Clients who utilize drone
construction aerial photography
 are pleased with the quality and utility of the imaging we provide. Construction site aerial photography captures comprehensive, high-quality visual data, including from angles that would otherwise not be possible. This allows clients to have data that can be used for:
Site planning: Drone photography helps project managers and architects with planning, and provides visualizations of the site to make informed decisions based on the images our drone captures.
Progress photos: Capturing aerial images of the progress on a construction site can be a dynamic way to document and demonstrate your construction company's prowess. Progress photos can also help project managers identify potential issues or better estimate the time to completion. The more accurate you are in your bidding, the happier your customers will be with their quality, on-time project.
Marketing: High-quality images of the progress being made on a construction site or before-and-after images can be used for marketing purposes to promote their business to potential investors.
Using drone photography services for construction progress photos provides concrete evidence of the expertise of your construction company, and having the ability to capture images from a bird's eye view offers an option that is very dynamic.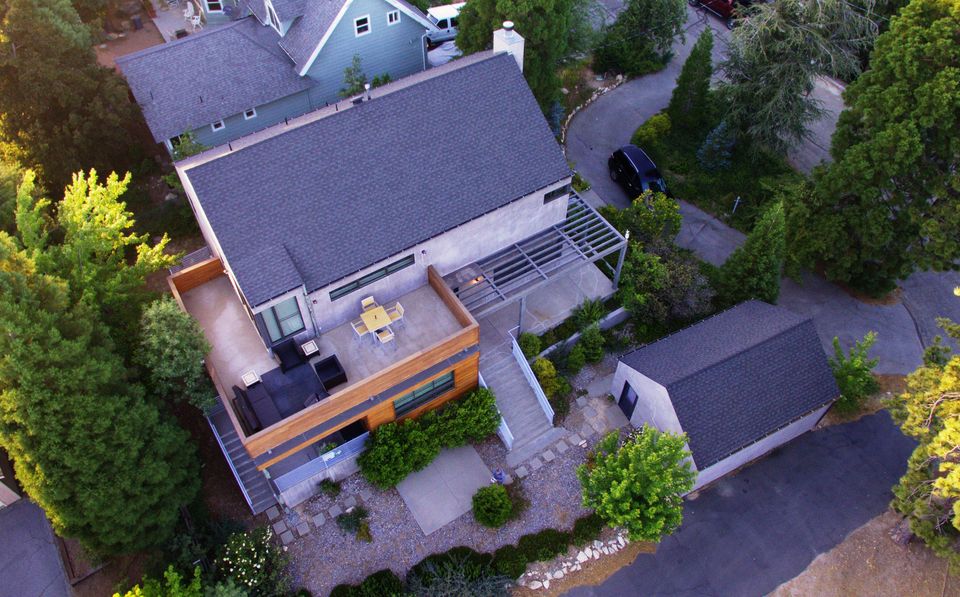 ──
Real estate drone services
and videography provide a new and unique perspective on a real estate listing. Drone house photography catches the eyes of potential buyers and adds a degree of professionalism.

While a traditional architectural photographer can only capture your home from ground level, aerial real estate photos showcase your home's overall layout and the context of the surrounding neighborhood here in Eagle, Idaho. Whether you are looking to sell a residential property or a
commercial property
, drone photography can help your listing become attractive to more potential buyers. Two big advantages to using drone photography for real estate include:
Aerial perspective: Perhaps the biggest advantage of using a drone for real estate photography is the ability to capture the layout of the home, neighborhood, and surrounding amenities. An image quickly shows accessibility to schools, parks, and pools.
High-quality images and video: Drones can capture high-resolution images and video, and may have the capability to capture a 360-degree perspective, which can provide potential buyers with an abundance of information.
Whether you are seeking aerial imaging to track construction progress, a drone commercial roof inspection, or to showcase your real estate listing, Boise Aerial Drone Photography offers our services to help you reach your goals.
Contact us
through our online form or call Josh at (208) 912-2963 for a consultation and to create a custom plan that best helps us help you. We serve Eagle,
Meridian
,
Caldwell
, Nampa,
Kuna
,
Mountain Home
, ID, and surrounding areas
Great Photos • Great Videos
Great Prices
Our drone photography services are more affordable than you think.
Send  a message using the form below.
🇺🇸

VETERAN OWNED BUSINESS

🇺🇸