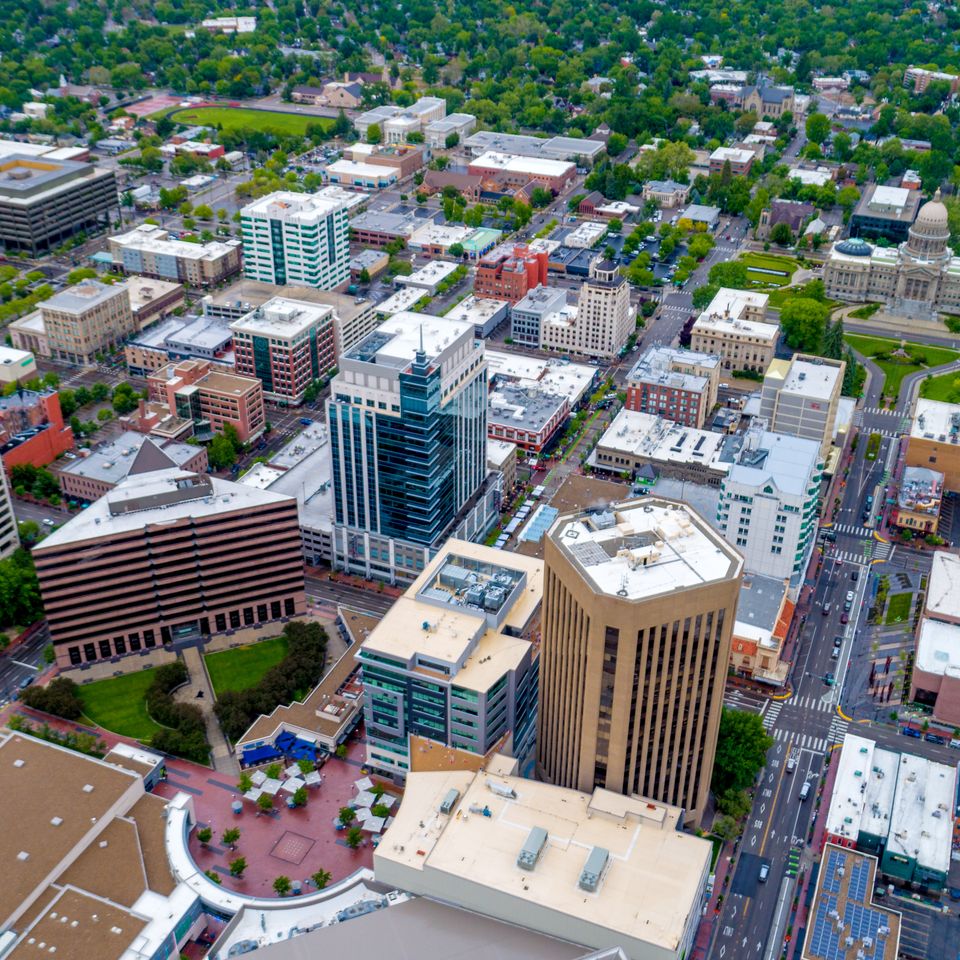 Drone Videography for Your Business in Boise, ID
──
Along with our other services,

Boise Aerial Drone Photography

owner Josh Garling also specializes in drone videography for construction, real estate, and commercial real estate. He works in the Boise area and Mountain Home, Idaho

.



If you need aerial video footage, we can provide bespoke recordings for you promptly and at a competitive price.  When you work with Boise Aerial Drone Photography, you can count on:
Quality photos and videos taken from above - Controlling a drone to get the best aerial video takes time to learn. We've already put in that time, so you can get the high perspective video you need without any fuss.
Ease and affordability - Many people underestimate how long it takes to learn to control a drone and how to get usable footage while flying one. Let us take that weight off your shoulders. Start with a

call to us

 and we'll take the stunning video you require.

Professionalism - Josh Garling, owner of Boise Aerial Drone Photography has received numerous outstanding reviews for his personable nature and highly competent work. He is known for communicating well and delivering exceptional services.
Passion - You've surely met people who don't like their job, so you know that the product of their work reflects that. If you want first-rate videography for your project, you need to hire someone who loves what they do. Josh does the job with expertise and enthusiasm.



Aerial Drone Videography in Boise, Idaho
──
When you're ready to go beyond basic pictures and time-lapse photography,
Boise Aerial Drone Photography
is ready to get soaring video footage for you. It's a striking, affordable way to get a high perspective of your project for you and for your clients!

We offer our tailor-made services at competitive prices, but we are also the ideal choice because:
We are a local business.
You can't rely on a nation-wide business that only offers you one-size-fits-all standard packages for your Boise area project. Just getting their equipment and operators to the Treasure Valley is a headache you don't need. Instead, hire a small,
U.S. Armed Forces veteran-owned business
 that can meet you where you are and focus on your company's preferences and needs.
Aerial videography can give you an extra edge in advertising.
Most people rely on visuals as part of decision-making in the construction and real estate industries, so it's increasingly important for your company to impress with brilliant and skillful videos like those provided by
Boise Aerial Drone Photography
.
We are professionals where a professional is needed.
With technology constantly developing, an amateur may or may not get a sharp, pretty video. It does take an expert, though, to make the right video. The right video demonstrates an understanding of control, angles, lighting, and other advanced videography techniques that take time and training to develop. We've done the work. Let us help you reap the rewards.

Drone video footage is the best method for:
Surveying land

Analyzing urban layout

Inspecting roofs

Visualizing completed projects
If you are a construction company owner, a real estate agent, a developer, an inspector, or in a similar position, you may find yourself in need of a video of your current property. By hiring
Boise Aerial Drone Photography
, you can get the type of video you want quickly, painlessly, and without any worries about the quality. We serve Mountain Home, Kuna, Nampa, Star and other nearby cities. 
Call
(208) 912-2963
today.


"Josh is a pro, he always gets the shot. You can tell he loves what he does. He also had great suggestions for locations. Great guy, good kit, great footage."
-Geoff S.
Contact Us Now For A Quote!
Send  a message using the form below.
🇺🇸

VETERAN OWNED BUSINESS

🇺🇸